Inspiration, meet Perspiration! Choose from more than 80 creative, fun and interesting fitness classes a week. We have classes for beginners, and for seasoned athletes - from hot yoga to sexy yoga, from aerial silks to bellydance to pole fitness - there is always something new to try!
Browse a full list of all classes and descriptions.
And yes, what you've heard is true! - we do have
childcare for all our classes.
Want to see "categories" of classes (like "yoga")? Choose from the pictures below to sort by type of class, or...
SPECIALTY
AERIAL ARTS
UP, UP, AND AWAY!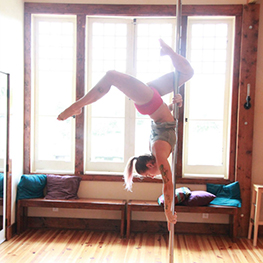 HOT YOGA
THE REST OF US
GETTING FIT


Currently we are experiencing issues with connecting to MINDBODY Servers. We apologize for the inconvenience. In the meantime, please visit this link.
(err 93)