Party it UP! We've got you covered!
We LOVE hosting fantastic party events for
toddlers, children, teens,
and adults. Read below to learn more, and call us or send in a form for quick help designing your memorable event!
Choose from this list of topics, and contact us if there's something you'd like that's not on the list!
The number of topics you can choose to build into your party depends upon the Party Package you purchase.

KIDS ONLY:
Soft Toddler Playscape
Baby swings/Yoga Swings
Toddler Ball Pit
Block-building Play
Animal Yoga
Bigger Kid Interactive Games, Role Plays, Song & Dance
Guided Obstacle Course (Premium - Deluxe Party only)
Extended Open Play (Premium - Deluxe Party only)
MIDDLE SCHOOL to ADULTS:
Yoga-the-way-you-want-it (many styles available)
Aerial Hammock Silks
Straight Silks
Lyra (Aerial Hoop)
Verticle Pole
Mixed Aerial Sampler
Glow-in-the-dark Dance Party!
ADULTS ONLY
Sexy Pole Accents & Spins
Booty Pop!
Sexy Yoga/Floor Work
Walk in Heels
Sexy Chair Routine
Massage/Spa (Deluxe only, extra fees may apply)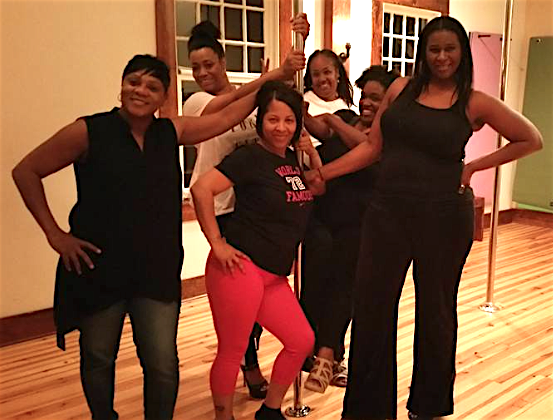 "I had my daughters 10th birthday here and it was incredible the staff is super and very attentive to all of our needs. I love this place and will have another party here. My older daughter has been taking classes for the last 2 weeks and loves it."- PAUL WALRATH

"I had my son Kason 5th bday party hotwheel and it was fun I think the parents had more fun then the kids I love that place especially Erika and Kirin."- JENNIFER TYNER

"We had an awesome Lego birthday party at The UP Factory this past weekend. The ladies were a pleasure to work with and all the kids had a blast. Erika stayed engaged with us and assisted whenever/however she could. She's the best and this place is a hidden gem."- MEDESIA NEGRON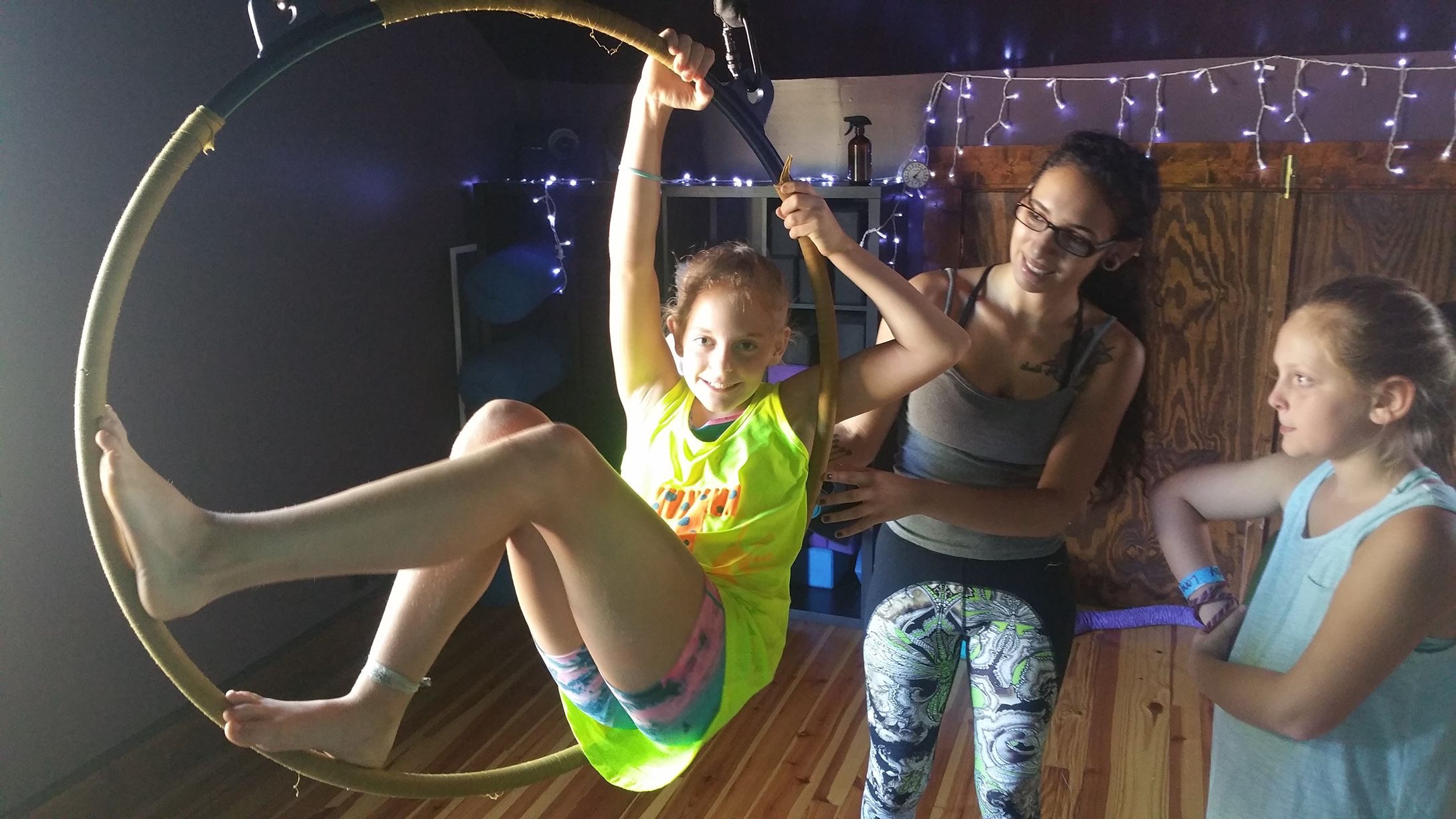 Choose from three formats to fit your group and budget! Or contact us to get a tailored quote.
MINI-PARTY
$175
Have a blast without blasting the wallet! An in-and-out, no-frills party for 8-12 people!
60-minutes instruction
Choose 2 topics
15-minutes for pictures and practice
1 classroom used for teaching only (no tables, chairs, food or drink)
Up to 12 kids or adults can attend
Must be paid for up front to reserve your date
***Have fewer than 8 people?
Consider a Private Class instead, and we'll make it feel like a party! $20-25 per person
MEDIUM PARTY $240
Great for groups of 12 or less who want a full party experience (cake/food and a rich curriculum) at an affordable price!
1 separate room with tables and chairs for cake, snacks & drinks
90-minutes instruction
Pick 3-4 topics
15-minutes for pictures & practice
2 hours total
Up to 12 kids or adults can attend
50% deposit is required up front to reserve your date
DELUXE PARTY
$325 & up
Great for large groups, parents wanting a super-creative themed party, adult groups wanting to try out lots, or kids groups who want full obstacle courses or multiple activities!
Activities designed around a theme!
Can include FULL Obstacle Course or Glow-in-the-Dark Dance Party for kids!
2-4 rooms for activities, cake and gifts
120+ min of fun activities, including the option for Full Obstacle Course, Glow-in-the-Dark Dance Party, and Open Play!
Lots of time for pictures & play!
Usually 2.5 hours full party time, plus set up and break down
Up to 25 kids, parents, and adults can attend
50% deposit is required up front
Deluxe parties can be very tailored, call to discuss your design and get a specific quote!